These aren't just for those of you suffering mental illness. These are also good side hustles if you don't have a lot of time to work a regular job (because I can't be in class and at work at the same time) or you have little kids you need to be home taking care of. Read this, then go get paid!
Damn, Girl. Get Your Shit Together.
It is my sincerest hope that this post doesn't resonate with most of my readers. I hope you can wake up in the morning, brush your teeth, pour yourself some joe, and work a long and productive day at your nine to five job, five days a week until you die… at your desk.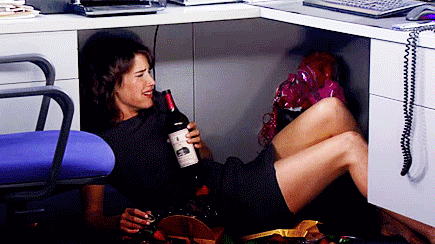 But I wanted to put a resource out there for my readers who have bouts of "I am just too fucking crazy right now to work a real job." Because despite what we may think, it happens to the best of us.
I have very good mental health. I wake up happy, I don't experience any kind of explosive emotions (unless, of course, I see dogs locked in hot cars or someone chewing really loudly then, naturally, all bets are off). For the most part, I'm a pretty stable Sally.
That being said, all of my…
View original post 1,029 more words